The most basic function of an adjustable pedestal is to provide a level surface upon which to apply your finishing product – be it paving or decking.
As a result, all adjustable pedestals on the market have been designed to provide an element of height adjustment.
But if you've worked on commercial and/or industrial external flooring developments, you will know that 'basic functionality' won't necessarily fulfil all your requirements. Levelling groundworks, building sub-frames, fixing and grouting, drainage and accommodating difficult areas are all common issues to overcome.
For this reason, Buzon has developed three distinct pedestal ranges and two fire-rated ranges – each of which has its own unique function.
In this post, we'll explore each pedestal range in detail, but as an overview, Buzon offers:
DPH Pedestals – Built-in slope correction for areas with inclines.
BC Pedestals – Unique spacer tab arrangements for unusual-shaped paver designs and challenging areas.
PB Pedestals - Our most cost-effective range
Additionally, Buzon offers two fire-rated ranges:
A-PED – Class A1 Fire-rated adjustable pedestals for non-combustible terraces and raised floors.
BC-FR – The functionality of the BC pedestal with Class B fire-rating
We will now cover each range in a bit more detail…
DPH: The Paving Pedestal with Built-In Slope Correction
It can be quite difficult to pigeonhole the DPH pedestal by offering just one unique feature (in this case, in-built slope correction) because the DPH is a strong choice for developments facing numerous challenges.
PB: The Adjustable Pedestal with a Wide Head
Our most cost-effective pedestal range, still with characteristic Buzon strength and functionality, the enlarged head of the PB pedestal has been designed with heavy pavers in mind and provides the ideal support for the laying of thick ceramic tiles, concrete or natural stone pavers or wood and compoite decking.
Developments such as Southbank Place benefitted from the enlarged head of the PB pedestals, which were installed on all apartment balconies to support approx. 1000m2 of Fresno Falla porcelain pavers.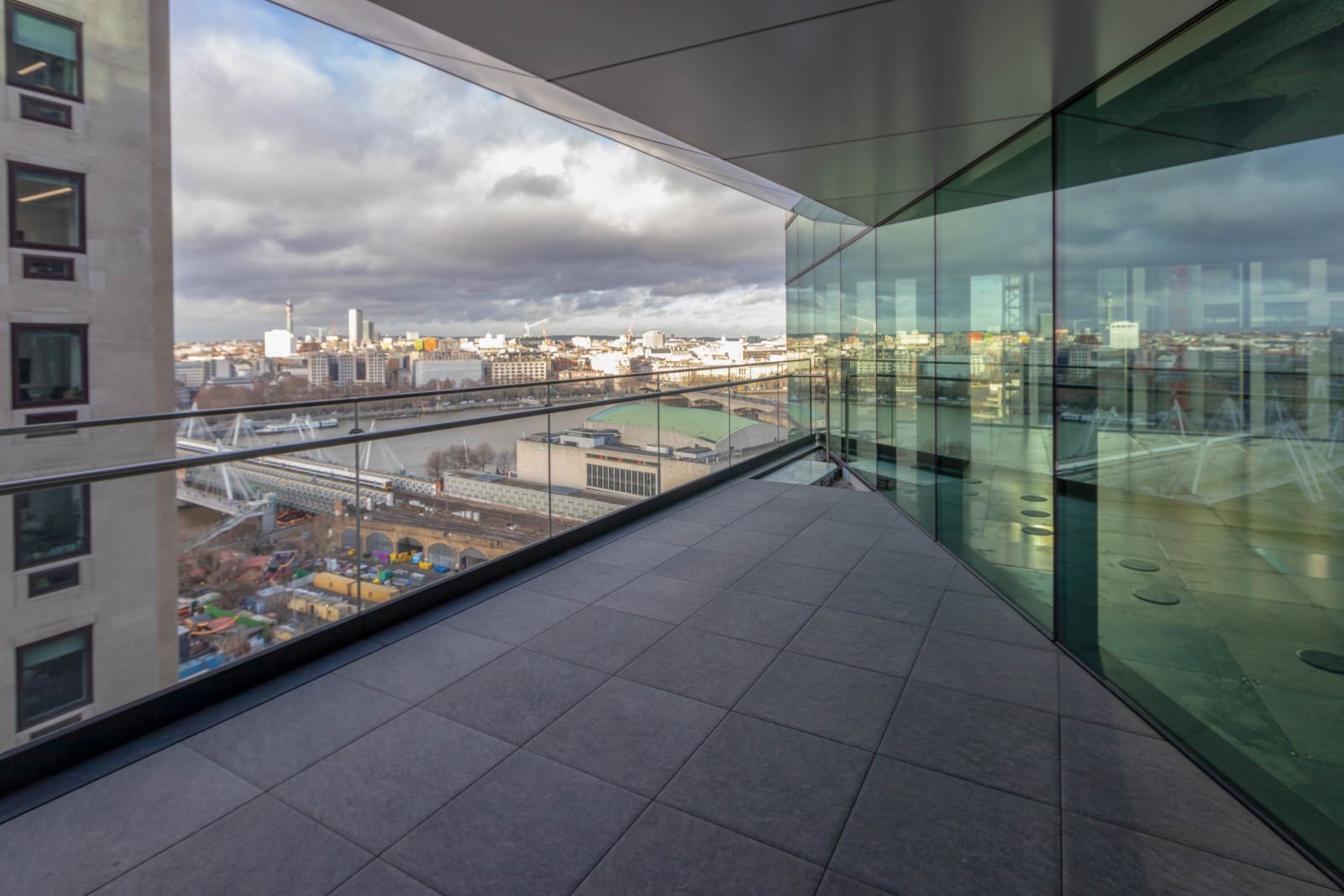 Fire-Rated Adjustable Pedestals
There will be instances where your project will require a certain level of fire resistance to meet Building Regulations for the relevant application.
Firstly, we have The A-PED. This is a completely non-combustible pedestal (Class A1 fire-rated) and offers adjustment up to 282mm. It also boasts an integrated slope corrector (up to 5%) and a large load spreader plate base – which won't compromise insulation or waterproof membranes.With all Buzon accessories also being A-rated (including spacer tabs of 3mm and 5mm), The A-PED is the most technically advanced A-rated pedestal on the market in terms of functionality and performance.
You can read more about the A-PED in these articles below:
We also have the BC-FR adjustable pedestal. These self-extinguishing pedestals have been tested to BS EN 13501-1 standards and have been awarded a Bfl-S1 rating.
There are very few B-rated options – particularly those that offer the level of functionality that the BC range does, which as you'll remember, provides significant height adjustment and a multi-angled head to achieve unusual paver designs.
Can I use multiple pedestals within one project?
Using multiple pedestal ranges to accommodate different challenges across an entire project is actively encouraged – and can even increase on-site efficiencies.
For example, our Gasholders project required the use of Buzon's DPH pedestal system to accommodate the variable heights and slopes whilst simultaneously using the BC pedestal system within the curved areas of the balcony.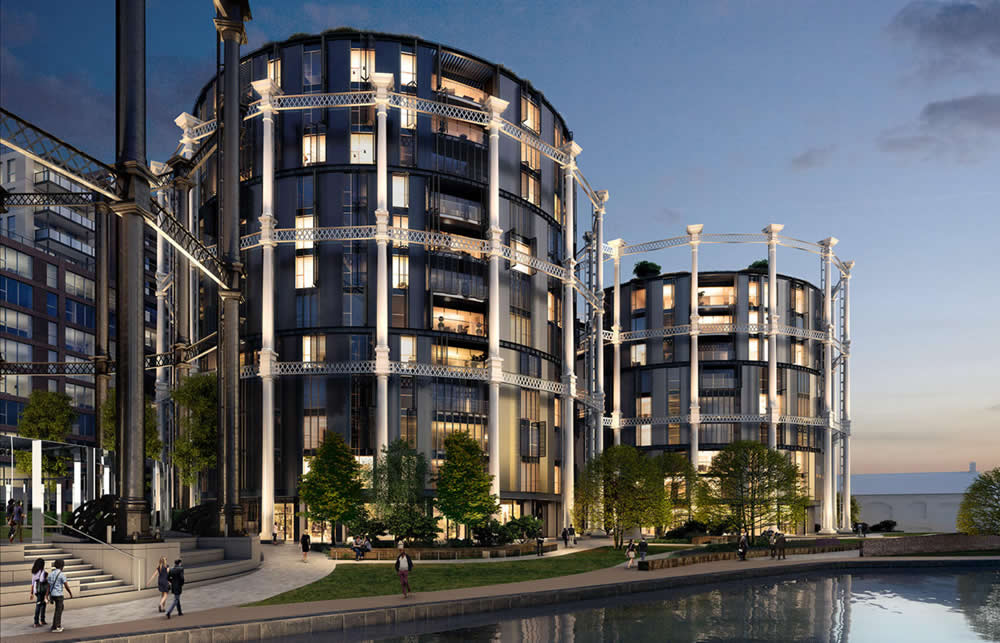 Larger scale projects which feature numerous landscaped areas will also benefit from the use of multiple pedestal ranges. Our One Tower Bridge case study is an example of this, where numerous decking areas, fencing, step and riser units and a wide range of bespoke seating areas were present.
So, in other words, you're not restricted to the type of pedestal you can use across a project.
What if I want my paving pedestal to serve a multitude of functions?
Rest assured, every Buzon pedestal range has been designed to carry out a variety of standard functions – from height adjustment to slope correction.
Just because the DPH range is known for its strength and durability, doesn't mean the BC range won't be able to support heavier surface finishes. It just means that each product has its own unique characteristic that makes it more appropriate for certain applications.
Conclusion
It can be overwhelming to view the Buzon range – particularly if you're a first-time visitor. The sheer volume of pedestals and accessories on offer can make it difficult to decipher which pedestal range is best for you.
Hopefully, this blog post has alleviated some queries you may have had, but if you have any further questions, don't hesitate to speak to an expert today.