The Star and Garter is a Grade II listed building with an impeccable royal and cultural lineage. It was designed by Sir Edwin Cooper and built in 1924.
The gardens and grounds were designed when the building was opened and are also Grade II listed. Landscape designer and historian Todd Longstaffe-Gowan, was appointed to direct the restoration.
The South Terrace is the centrepiece of the formal gardens, with a lavish, carefully restored cherub-ringed fountain and star motif, an oval lawn, planting and clipped yew hedges. A central pathway leads to an area where residents can sit or stroll and enjoy views through the woods towards the Thames.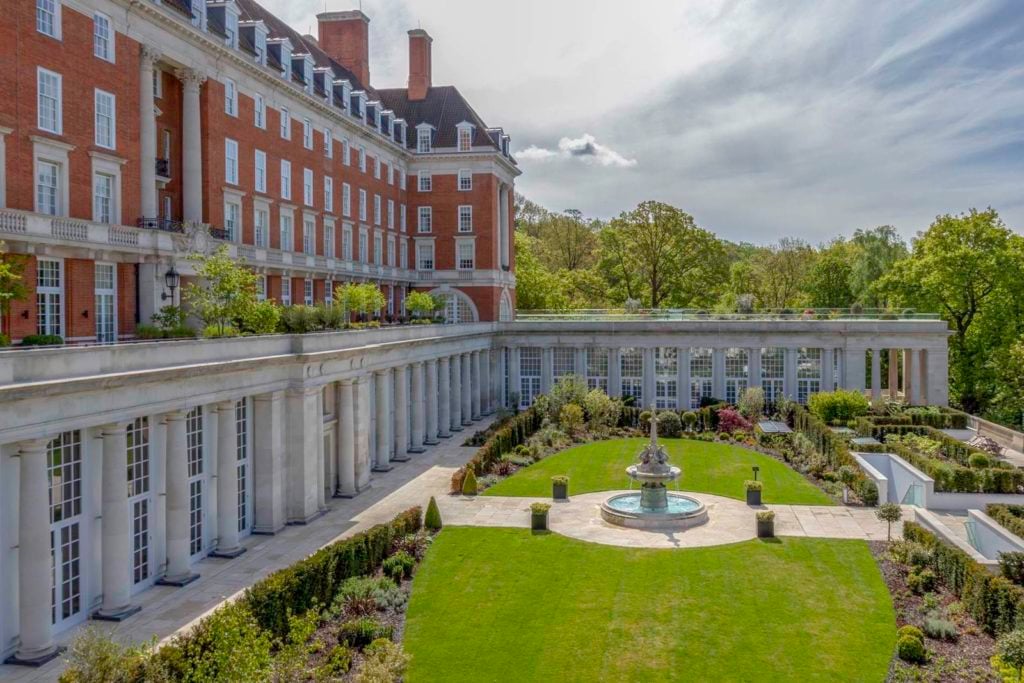 Buzon UK were specified to install the PB pedestal system to support two large (220sqm and 180sqm) private hardwood decked outdoor terrace areas accessible from the first floor apartments.
After three years of renovation, the restoration of the main building and gardens is now complete.