Maylim, the contractor on this prestigious project was awarded the `Grand Award` and `Principle Award – Hard Landscaping Construction over £1.5m` at the BALI National Landscape Awards in December 2017.
Buzon UK were commissioned by Maylim to supply DPH5 and BC5 adjustable support pedestals, which were used across the entire project to support numerous decking areas, fencing, step and riser units and a wide range of bespoke seating.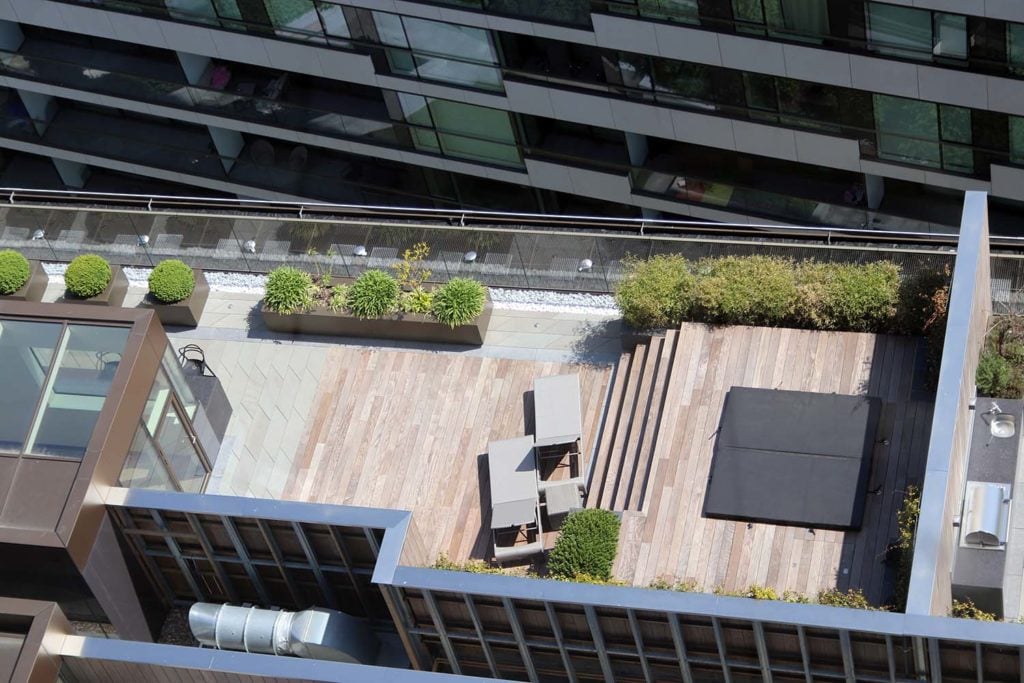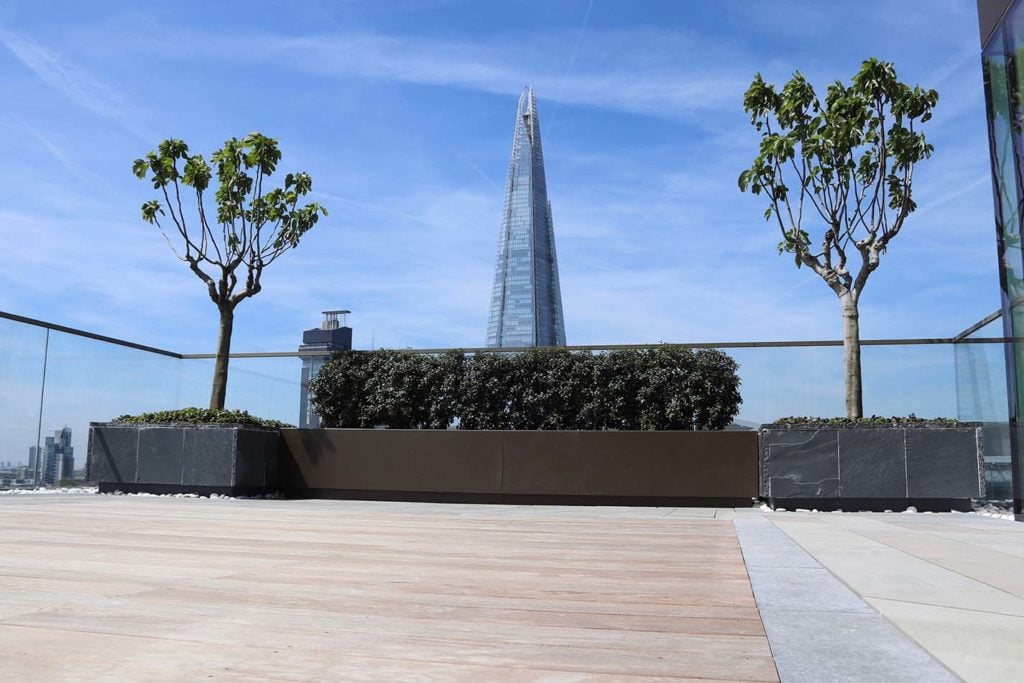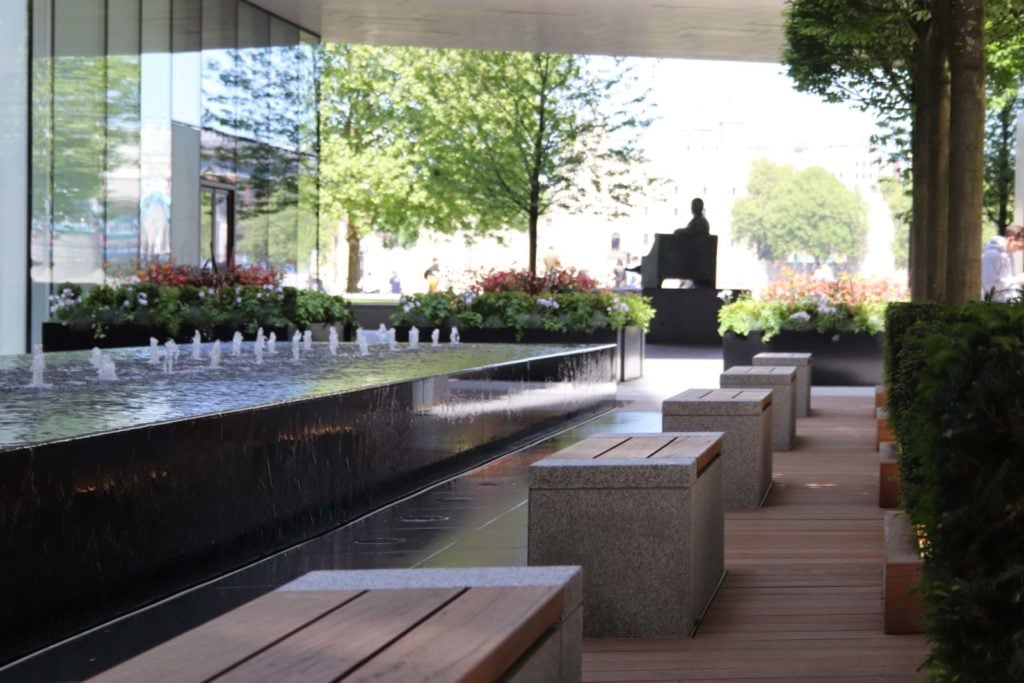 One Tower Bridge was completed in 2017 and is a mixed-use development by Berkeley Homes. A total of nine blocks make up the development, containing 396 residential units, commercial and cultural spaces, a single storey basement area and a 20 storey residential tower block with roof top area.