Buzon UK were commissioned alongside the Outdoor Deck Company to refurbish the external terrace of a top floor apartment located on Nile Street, moments from Old Street, London.
The brand new GRAD invisible fixing clip system was supplied by Alfresco Floors and installed by the Outdoor Deck Company, their first ever GRAD installation in the UK.
Buzon UK supplied and installed PB pedestals, which were placed under each rail to support the GRAD ThermoAsh deck boards.
The GRAD system can either be fitted onto conventional timber joists, or mounted onto the bespoke support rail system – where finished build-ups of pedestal, joist, clip and deckboard start at around 60mm (at least 30mm lower than a timber frame construction).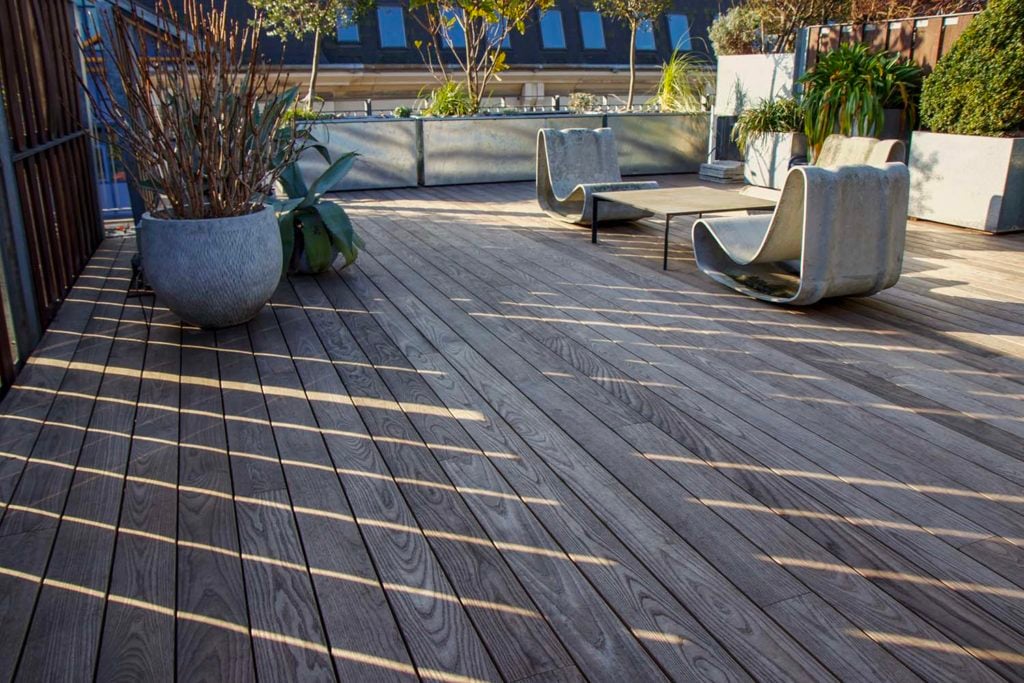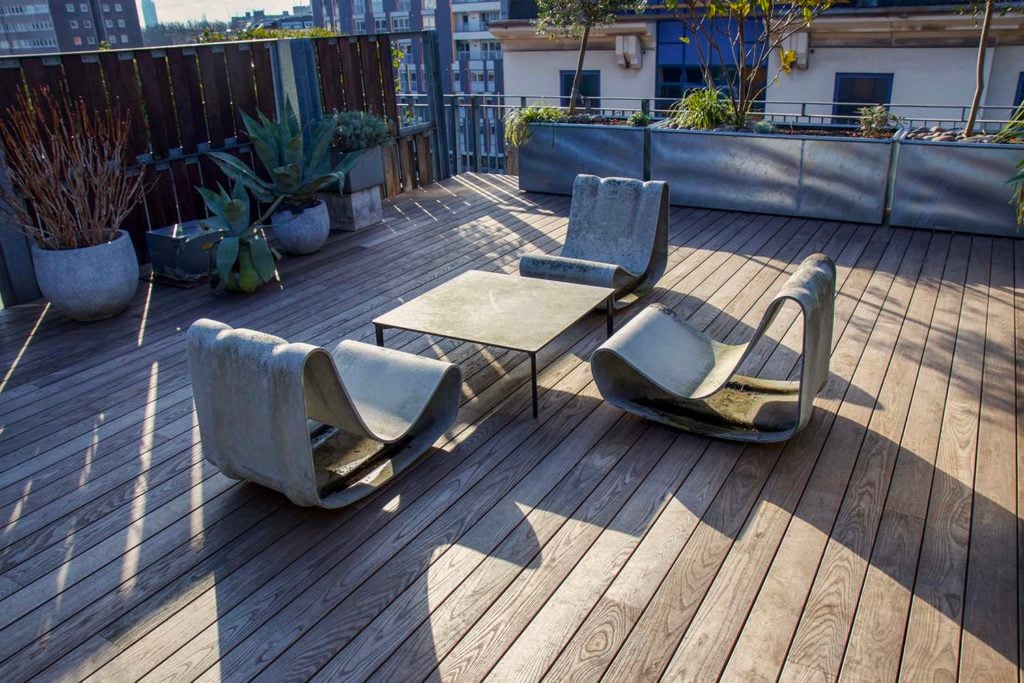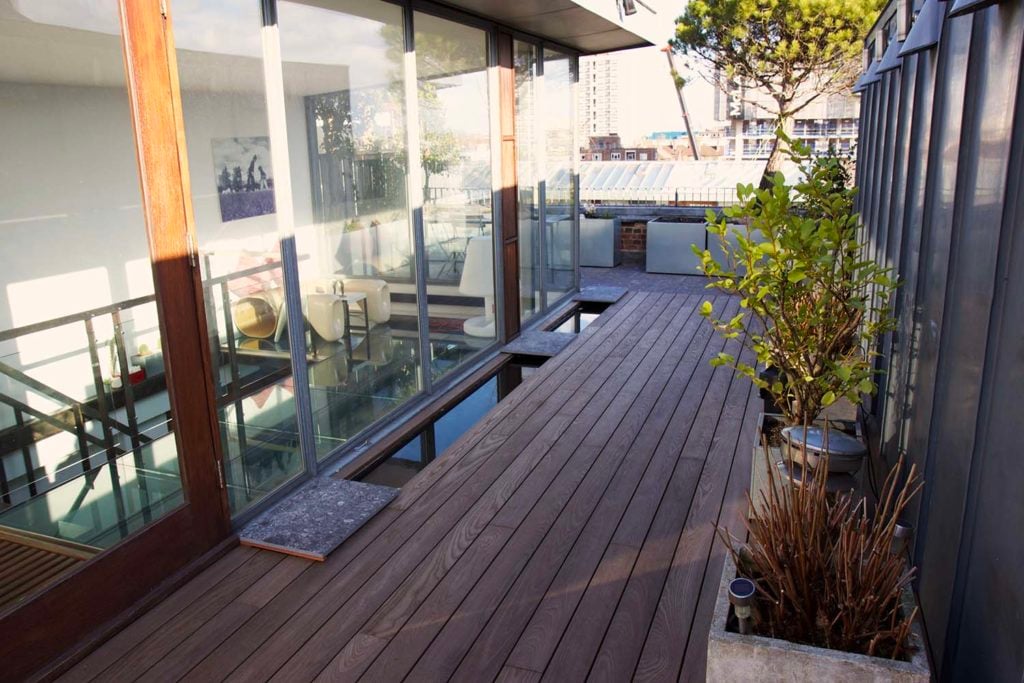 Learn more about GRAD Decking